Made available in release-198.
Tehama is introducing the new App Vault, which allows administrators and managers to easily provide new or updated applications to every desktop in a room.

Simply upload an application executable or package into the Tehama App Vault web interface, and the application automatically becomes available in a mapped drive that is accessible on each desktop. From there, desktop users can access the application to download, install, and run the application on their desktop.
The App Vault:
Makes it faster and easier for administrators to provide tools that desktop users need in order to do their work

Reduces the time it takes for desktop users to find and install important applications

Reduces the number of scenarios in which desktops need to be re-imaged in order to provide a new application
Enable the App Vault in a Room
The App Vault is currently available as an "open beta". This means that customers who wish to gain early access to this functionality can choose to enable the beta feature.


New Rooms
You can enable the App Vault on room creation. Look for the App Vault BETA checkbox when creating a new room.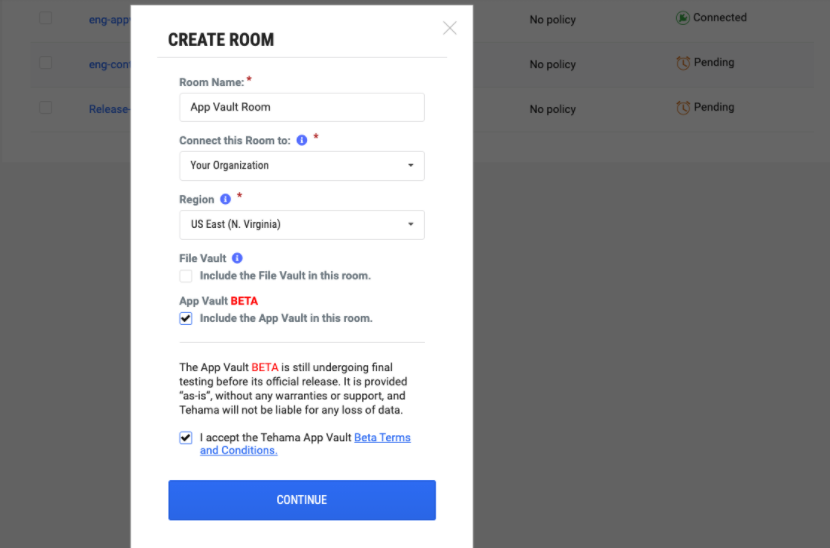 Existing Rooms
You can enable the App Vault on existing rooms using the Settings Page. Press the Edit button, toggle the App Vault switch, and press Save.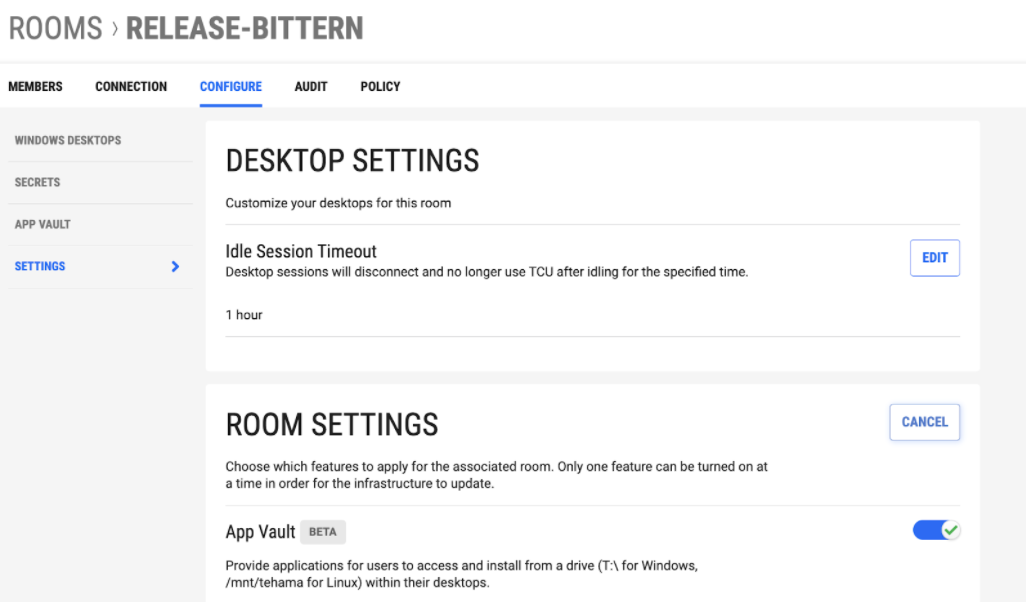 Adding Applications to the App Vault
You can upload files through the web interface by going to your Room then navigating to the Configure tab. You will see the App Vault menu item on the left. After pressing App Vault, you will be able to upload your files.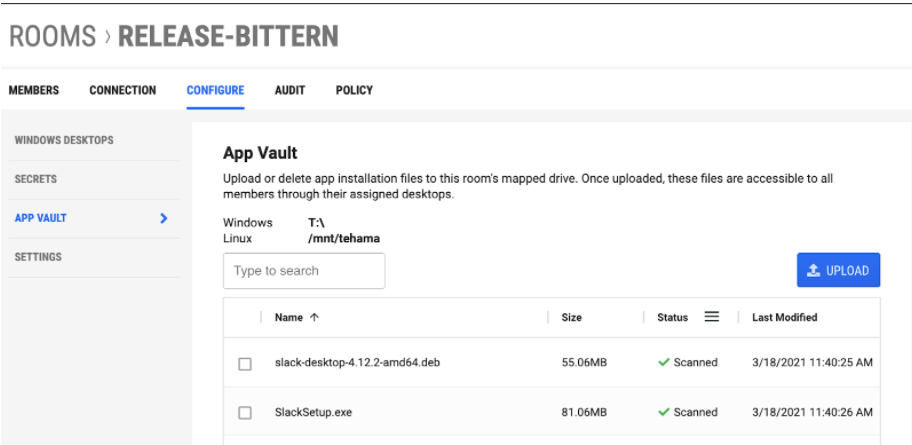 Accessing Applications from within a Desktop
On a Windows Desktop, you can access the App Vault by opening the File Explorer and navigating to the T:\ drive.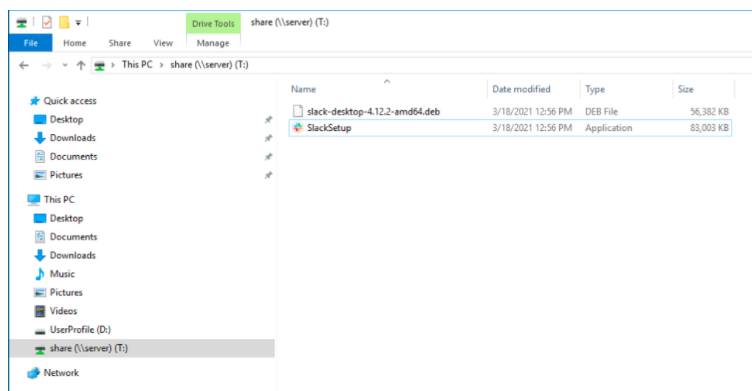 On a Linux Desktop, you can access the App Vault by opening the Dolphin File Manager, and navigating to the root/mnt/tehama directory.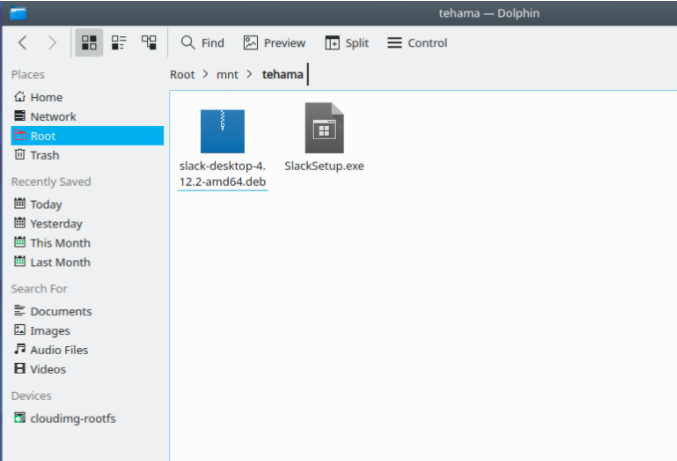 For more information on the App Vault, view the App Vault User Guide.