Many organizations have the requirement to enable remote employees, suppliers and contractors to securely access corporate apps and data from unmanaged devices. In some situations, the organization provisioning desktops may prefer to avoid the hassle of shipping and managing physical machines for temporary use cases.
Tehama rooms provide different options to facilitate user provisioning with those situations in mind.
Contractor support
Organizations responsible for building rooms and defining their access rules have the option to separate contractors from their own employees by adding them as a third party organization inside the room.
From the Room/Members page, there is an option to invite a third party organization. The recipient of that invitation registers their organization and can then propose other contractors into the room.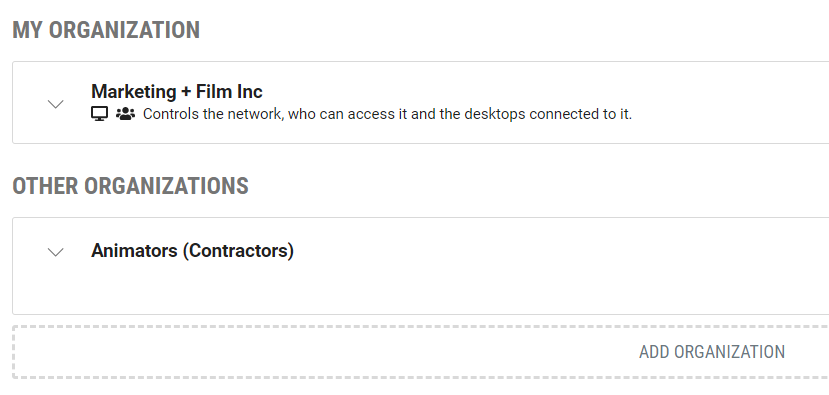 The Service Provider
In the case of a service provider, a room can be created in a way to support an organization that will own/pay for the room and its desktops while the access to data and authentication method can be owned/defined by a separate organization.
There is an option to designate access controls during the creation of a new room. The organization creating the room can select itself or a third party organization to be responsible for setting network and internet access rules within the room.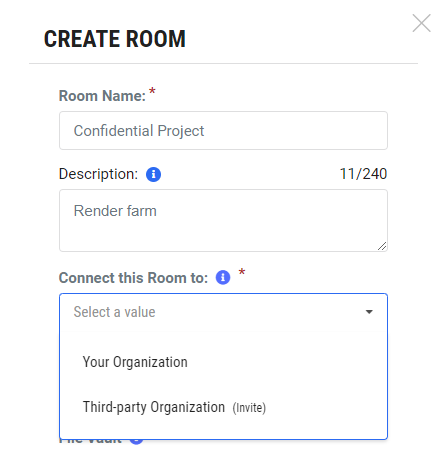 The organization that owns the access controls has the rights to approve or reject members in the room.