Note: If the Tehama desktop is not launching, ensure that the Tehama PCoIP Client is installed on your computer.
Note: Browser's pop-up blocker can prevent the launch of the Tehama desktop.
Install the Tehama Client
The Tehama Client's purpose is to provide a window into the virtual desktop. Therefore, it must be installed before you can launch a desktop successfully.
To install the client, navigate to the Desktops page and choose the Install Client button in the top right of the screen. The resulting page will provide client download options depending on the operating system of your physical device.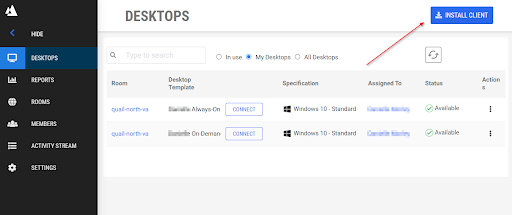 Allowing Pop-ups on Windows
When connecting to a desktop, the client is launched through a pop-up in your browser. If your browser is blocking pop-ups, the client will not be able to launch.
In Google Chrome, it may not be obvious if the pop-up is being blocked. Look in the browser's address bar for a small icon with a red X. This will indicate a pop-up is being blocked. Click on the icon to allow pop-ups, and try connecting again.


In other browsers, it is more obvious if a pop-up is being blocked. Follow the prompts to allow pop-ups for Tehama, and then try connecting again. Below is an example of the pop-up blocker in Firefox.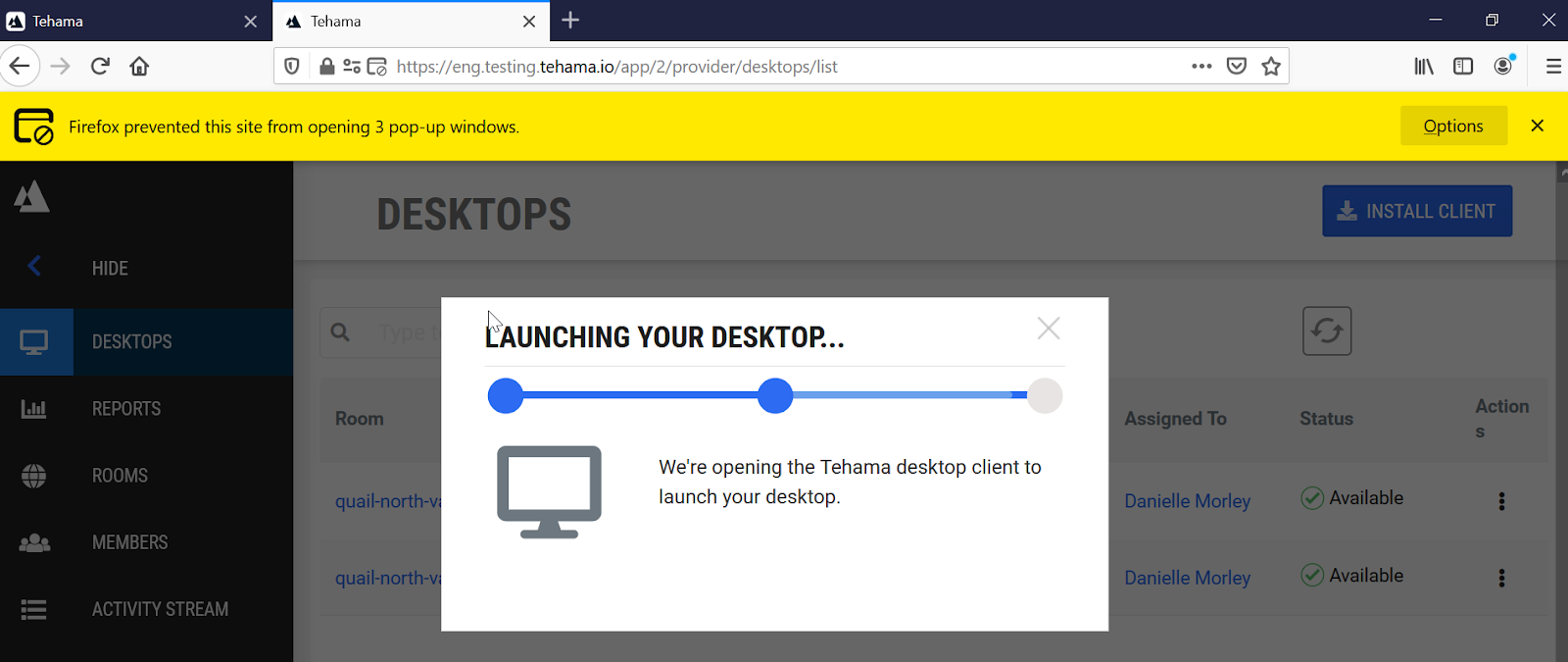 Allowing Pop-ups on Mac
Google Chrome Browser:
On your computer, open Chrome
Go to a page where pop-ups are blocked
In the address bar, click Pop-up blocked
Click the link for the pop-up you want to see
To always see pop-ups for the site, select

Always allow pop-ups and redirects from [site]
Safari Browser:

Open Safari
Click Safari → Preferences
Select Websites at the top
Click Pop-up Windows on the left sidebar
Customize your pop-up preferences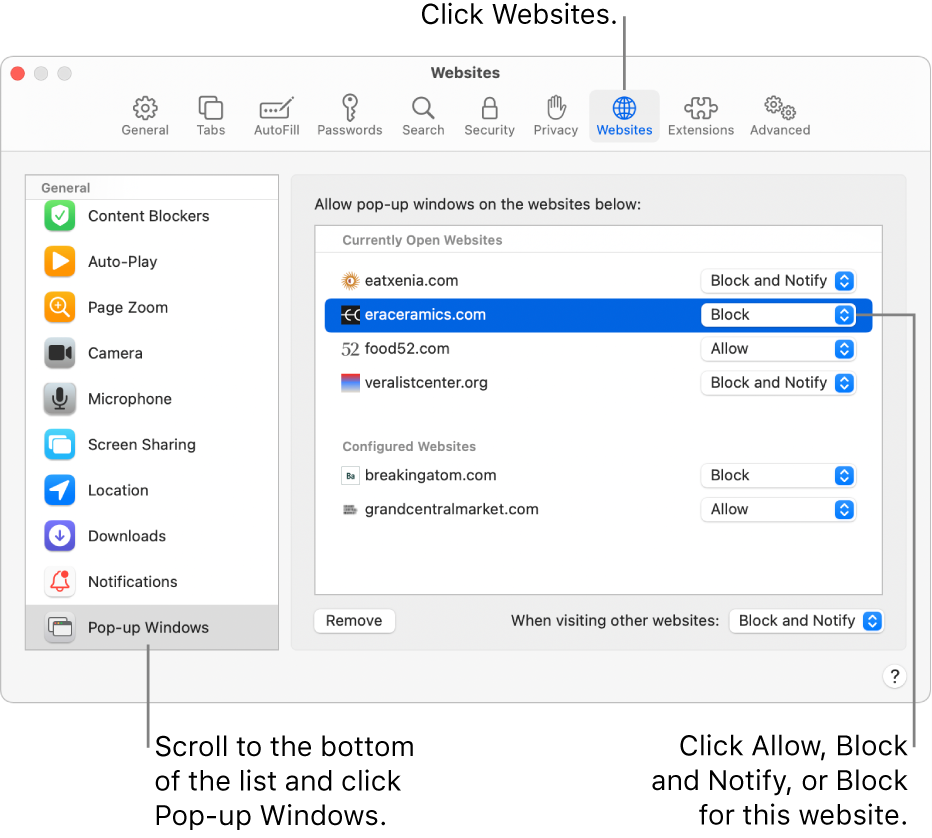 If you continue to experience difficulties connecting to a desktop, please email Tehama support at: support@tehama.io or Submit a ticket online